Los Angeles Real Estate Services
Los Angeles Homes & MLS
The Los Angeles Real Estate Market is without question one of the most desireable and dynamic Residential Real Estate markets in the country. Whether you're buying or selling Los Angeles real estate, you should be excited. An intelligent buyer with a long term perspective can rest assured they are making a sound investment and sellers can be confident that there will always be demand for their product. The Los Angeles Real Estate market is unique because of the ethnic diversity of the Los Angeles Citizens and the geographic diversity of the Los Angeles Neighborhoods.
When considering lifestyle, Los Angeles Real Estate truly has it all. From the beautiful beaches of Santa Monica, Malibu and Manhattan Beach to the glitz and glamour of world famous neighborhoods like Beverly Hills and West Hollywood. Looking for a younger, hipper more edgy neighborhood? Check out Venice, Downtown LA, Silver Lake or Los Feliz. Let your IET Real Estate agent know your preferences and budget and we can help you choose what will work best for you from affordable single family starters under $250K, to multi million dollar luxurious estates, or Downtown LA Lofts and penthouses. Want to be by the beach, mountains or desert? Want a quiet, safe neighborhood with good school districts? or Do you want a nightlife accessible, city center, middle of the action location? Want a home with an Ocean, City or Canyon view? When you work with IET Real Estate, anything is possible in the Los Angeles Real Estate Market.
Los Angeles investment properties purchased and managed properly have provided wealth for generations of Angelenos. From 1-4 Unit Multi-Family Rental Units in Los Angeles to bank owned Los Angeles foreclosures and Los Angeles short sales, there are abundant opportunities to create a Real Estate portfolio with positive cash flow and tax benefits in the Residential Los Angeles Real Estate Market.
Los Angeles Communities
Have a family and want your own space and good school districts? Or maybe you are just looking for a more quiet, peaceful lifestyle and don't want to deal with traffic and congestion? If this appeals to you perhaps the established suburbs of Whittier, Pasadena, Torrance, Cerritos or Long Beach would work best for you. The Valley also has some great family neighborhoods in the mid to upper level price ranges. First Time Homebuyer looking for an affordable & safe neighborhood to base a growing family out of? Ask one of our agents about Carson, Lakewood, Bellflower or La Puente. We'll make it just as easy for you to shop for real estate in Los Angeles County as we do inside the city of Los Angeles. Browse among the many communities in greater LA to find the area that best fits your needs.
Even if you aren't ready to buy, check back often and visit our LA Blog Posts to keep on top of Los Angeles real estate news.
As always we are here at any time to answer your questions or assist you in your search for the perfect Los Angeles home. Just email or call us at (323) 412-9060.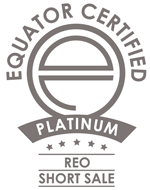 M. Ben Nicolas - Los Angeles Real Estate Services