Los Angeles is filled with some of the best restaurants in the world, but having all those options at your disposal can be daunting. Sometimes it's easier to spend another Saturday evening at your regular ramen noodle bar than try to agree on a new place to eat.
That's why DineLA is the perfect excuse to get out there and experience a new restaurant for an affordable price. The special menus run from January 17th to the 31st, so before it's over, be sure to check out one of these 5 best DineLA deals on the East Side.
1. Mohawk Bend in Echo Park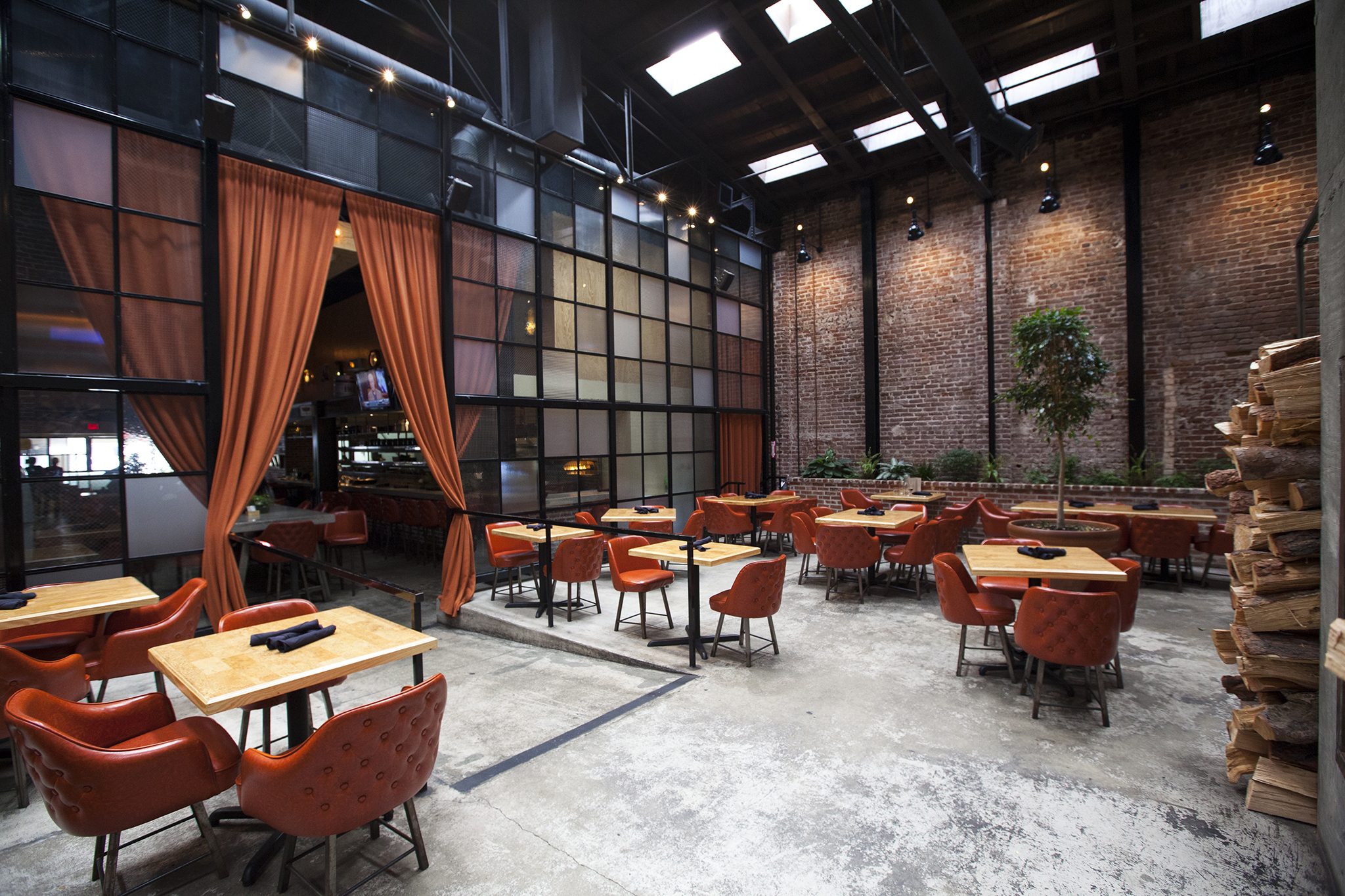 Mohawk Bend is a hip, yet laid back spot on the cusp of Silverlake and Echo Park. It's also a place where vegans, vegetarians, and carnivores will all have plenty of food options to choose from.
For DineLA, they're offering a $20 per person lunch menu with highlights such as buffalo cauliflower, banh mi pizza, and their jalapeno burger with wagyu beef or a Beyond Burger patty. Pair your lunch with an ale or an IPA from their extensive selection of locally brewed California beers.
2. Cafe Gratitude in Larchmont Village
For better or worse, Cafe Gratitude is the quintessential LA casual restaurant. Sure, they name their menu items things like "Karmic" (chickpea hummus) and "Expansive" (farmer's market salad), but the foods' good!
Their options include a $20 lunch or a $29 dinner, including some of their most popular dishes as well as some exclusive DineLA menu items. Sit outside and enjoy the zen Larchmont neighborhood, drink some organic wine, or try their Winter Sangria for a special price of $7.
3. Ma'am Sir in Silverlake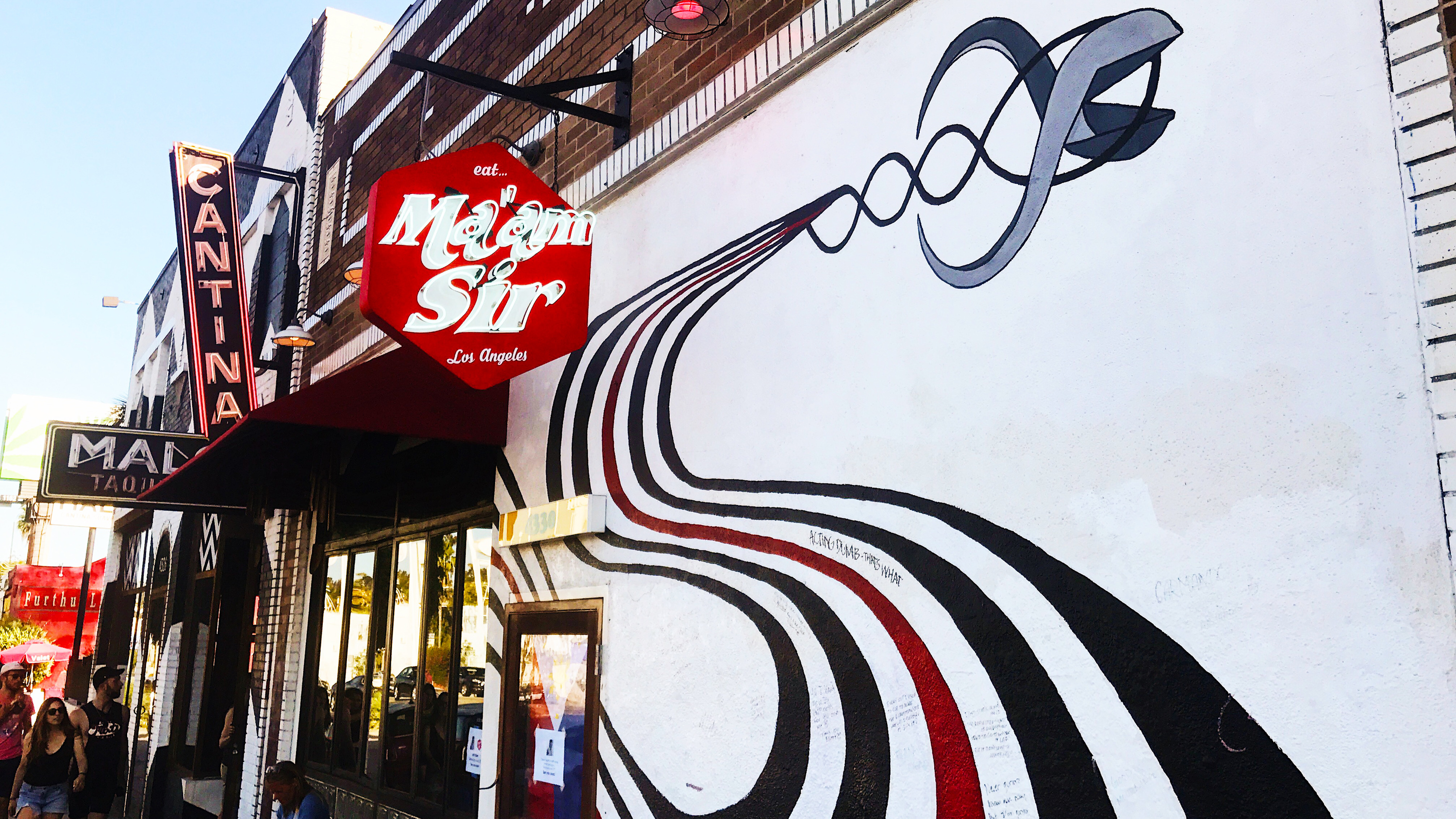 This restaurant is located behind the famed Eliot Smith wall on Sunset Blvd. You can check out the beloved piece of art while sipping on a tropical cocktail at Ma'am Sir, a hip Filipino restaurant on the border of Silverlake and Los Feliz.
If you've never tried Filipino food before, you might be hesitant, but rest assured, everything here is delicious and more accessible than it sounds. For their $25 brunch option, be sure to try the Sea Urchin Lumpia, a new twist on a Filipino classic (it's similar to a cross between a taquito and an egg roll). On the $39 dinner menu, the longganissa sandwich (housemade pork sausage, pickled papaya, and garlic mayo on a Hawaiian roll) cannot be missed.
4. Messhall in Los Feliz
Opened in 2012, Messhall is a Los Feliz neighborhood mainstay. Take a seat at the bar or on the patio where you can enjoy the outdoors next to one of their electric fire pits.
For $20 you can enjoy a two-course lunch, including an entree of either The Mess Burger, tomato and bacon grilled cheese, or fried chicken sandwich. On the $39 dinner menu you can start with a half dozen oysters, move on to 24 hour baby back ribs, and top it off with a house made brownie a la mode.
If you can't make it to Messhall during DineLA, you can still enjoy some great deals. On Mondays, you can take advantage of their all night happy hour and Tuesday they offer $1 oyster specials.
5. Tam O'Shanter in Atwater Village
While Messhall's 8 years in operation is a big feat for a Los Angeles restaurant, Tam O'Shanter blows it out of the water. This Atwater Village eatery has been in operation for 90 years!
Their DineLA menu is on the pricier side, but it comes with a mountain of food. The $49 menu includes an appetizer, soup or salad, a huge entree, and a dessert option of either an English trifle or hot fudge sundae.
Try These East Side DineLA Options
If you've been meaning to try out a new (or new to you) restaurant, there's no better time than during DineLA. A trip to any of these neighborhoods will make for a great evening.

Are you sick of commuting and want to call one of these neighborhoods your own? Then contact me today at (310) 874-1278 or bnicolas@ietrealestate.com so we can start looking for your new home.

Posted by Ben Nicolas on
Tags